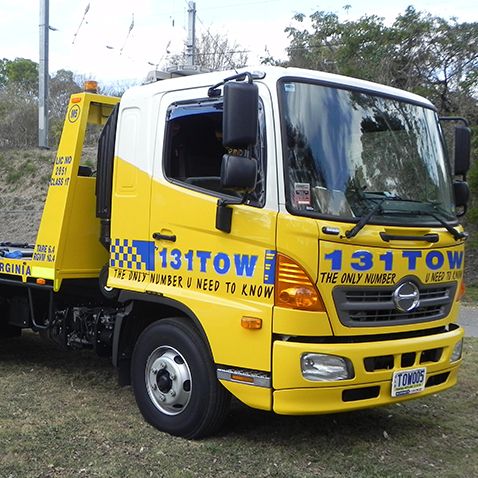 24/7 Towing Redcliffe and Scarborough
About Redcliffe
Redcliffe is a suburb in the Moreton Bay region. This region continues to grow and develop out from North Lakes and Deception Bay to the Brighton area.
The Redcliffe area has a lot to offer, including a stunning waterfront; however, no location is pleasant during a breakdown. If you get caught with a car that won't start or a vehicle that has been damaged in an accident and need a tow truck in Brighton, Deception Bay, Redcliffe or anywhere in between — 131 TOW can assist.


Our
Redcliffe
Towing
Services
We understand that towing is often required in stressful situations, such as after an accident. We do all we can to make the towing from Brighton, Deception Bay and Redcliffe as easy as possible for our customers. Our tow trucks from Scarborough to North Lakes can tow you quickly and efficiently. Our team is also well-trained and we have the local knowledge to make towing for Deception Bay and Redcliffe as stress-free as possible.


Our
tow trucks in Deception Bay,
Redcliffe, Scarborough and Brighton can tow you in an emergency —
24 hours a day, 7 days a week.
131 TOW's extensive fleet means we can provide the best service. We can transport just about any car or truck, anywhere in Queensland. This includes special requirement vehicles, such as prestige cars and trucks.
If you are in Brighton, Deception Bay, North Lakes, Redcliffe or Scarborough, our tow trucks can assist.
Examples of our expert services include:
- Accident and Emergency Towing
- Breakdown Towing and Roadside Assistance
- Car Towing and Transport
- Low Tow Trucks for Prestige Cars
- Motorbike Towing
- 4WD Recovery
We can also offer a variety of benefits to customers using 131 TOW's services, such as:
- Professional tow truck drivers who are highly trained and certified
- Trucks and other equipment that meet rigorous standards and are of the highest calibre
- Our trucks are fitted with the latest technology and equipment, including GPS tracking
- Long-term and short-term storage options if you require somewhere to store your vehicle
- Capability to transport your vehicle interstate if needed
- Ability to safely tow low suspension cars with specialised flatbed and tilt tray towing
If you require a specialist towing, or any type of tow truck in Redcliffe, then don't hesitate to contact Queensland's towing experts at 131 TOW.