Accident Towing
131 TOW is on call to assist you during your time of need. Available 24/7, contact us when you need us most.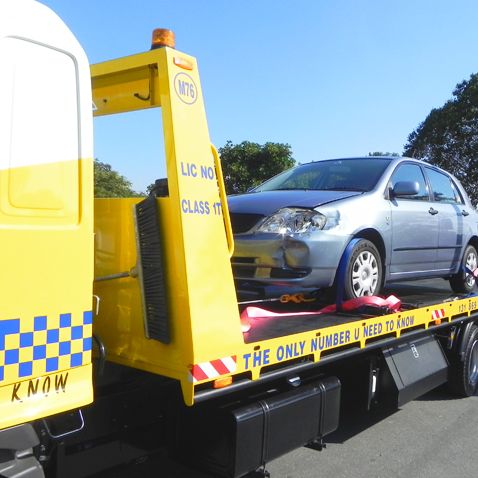 The team here at 131 TOW is an industry leader in all aspects of towing assistance. We offer a first-class service operating across South-East Queensland every day of the year, 24 hours a day.
Unlike other breakdown towing services we have the largest fleet of quality assurance certified modern trucks outfitted with the latest technologies and GPS tracking software in Australia. We can move just about anything quickly, safely and all over Queensland and even interstate at competitive prices.
If you need a lowered vehicle or body-kit equipped car towed, no problem, our 4 degree incline truck tray-back is designed to complete the task effortlessly and dent-free. Perhaps you have a building, a plane or heavy-machinery in need of relocation? We can do the job promptly and safely.
Maybe you need a Brisbane accident tow truck service? If so, you can't go past us. Call 131 TOW for all your towing needs.