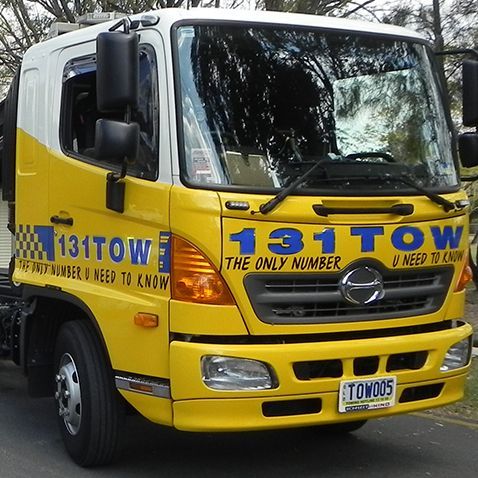 Tow Trucks from Brisbane Southside to Gold Coast

Need a
tow truck on Brisbane's Southside
urgently? 131 TOW is right there with you to get you safely to where you need to go.
It is our goal to bring you the most professional towing services in Brisbane with the most competitive prices. We do this so that everyone can access roadside assistance or emergency towing in the unfortunate event they need help to safely move a broken down vehicle.
With thousands of vehicles travelling from Brisbane to the Gold Coast every day, incidents are bound to happen. For this reason our depots are strategically located throughout South East Queensland, with plenty of trucks at the ready to support anyone who finds themselves stranded with their car.
Our fleet operates 24 hours a day providing tow trucks to Brisbane's South. Whenever you need a professional emergency tow from Brisbane to the Gold Coast and anything in between, our Southside tow truck service will be there!
Do you need non-urgent
cheap towing from Brisbane's Southside
?
Not only does 131 TOW offer all suburbs south of Brisbane towing at affordable prices, we also extend our specialty transport services to the entirety of South East Queensland. Our Brisbane tow truck services are available 24 hours a day, 7 days a week. Our enormous fleet also enables us to cater for all types of vehicles in all situations, from car towing through to heavy machinery. We can provide the following services for the Brisbane area, Sunshine Coast and Gold Coast:
- Accident Towing or Emergency Towing Services if you are stranded and need a tow to safety
- Roadside Assistance in case you find yourself with car troubles such as engine failure and need to get to a mechanic
- Car Towing and Transport for everyday transport locally or interstate
- Tilt Tray Tow Trucks for Low Suspension vehicles
- Motorbike Towing
- 4WD Recovery
- Heavy vehicle towing and truck towing
There is no need to worry when you have 131 TOW just a quick call away. Our tow trucks are dispatched as soon as you make the call. No matter where you are located, our tow trucks on Brisbane South will get to you fast. When you call our towing company expect nothing less than the highest standards of customer service and fast vehicle transport to safety at any time of the day or night.