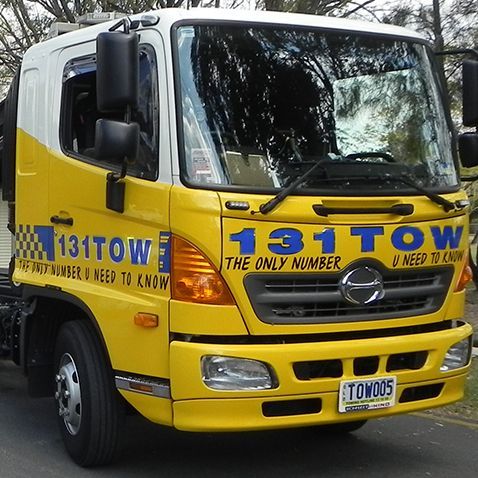 Towing Forest Lake, Oxley & Nearby Brisbane West

Have you had a whoopsie in your vehicle and require towing in Kenmore, Oxley, Forest Lake, Sherwood or WestLake?
From car towing services in Forest Lake to speciality transport for performance cars in Kenmore — our tow truck fleet is fully equipped to bring you the best 24 hours a day, 7 days a week. Our speciality fleet is positioned strategically at depots around South East Queensland with one perfectly located in Oxley to service the surrounding areas of Brisbane West, while still maintaining affordable prices.
If you require professional local towing from Brisbane's inner western suburbs to Ipswich and anywhere in between, our tow trucks in Oxley can provide you with proficient service all year round. It is our priority to offer the best and friendliest service in and around Forest Lake for towing. Whether it is a car, truck, motorbike, or something a little different — we have you covered. We do this so that everyone can access roadside assistance or emergency towing in the unfortunate event they find themselves stranded with their vehicle.
We cover all areas of Brisbane West out to Ipswich, with regular services in the following suburbs:
Darra

Durack

Indooroopilly

Forest Lake

Kenmore

Oxley

Richlands

Seventeen Mile Rocks

Sherwood

Westlake
With thousands of vehicles commuting to Brisbane from growing areas such as Springfield Lakes and Ipswich, it is no surprise that breakdowns and accidents occur. It is our goal to ensure we are on site to assist as soon as possible. With plenty of trucks at the ready to support incidents that may occur from day to day, we can provide areas like Oxley and Sherwood towing in flash.


Contact us at any time and we can provide a free quote that pairs you with a driver. Rest assured that our services in Sherwood, Oxley or
Westlake, have your towing
needs sorted.
Not only does 131 TOW offer all suburbs west of Brisbane towing at affordable prices, we also extend our specialty transport services to the entirety of South East Queensland. Our Brisbane tow truck services are available 24 hours a day, 7 days a week to provide:
- Accident Towing or Emergency Towing Services
- Roadside Assistance in case you find yourself with car troubles
- Car Towing and Transport locally or interstate
- Tilt Tray Tow Trucks for Low Suspension vehicles
- Motorbike Towing
- 4WD Recovery
- Heavy vehicle towing and truck towing
There is no need to worry when you have 131 TOW just a quick call away to complete your tow job. When you contact Brisbane's leading towing company expect nothing less than the highest standards of customer service and a fast vehicle transport to safety at any time of the day or night.