Emergency Breakdown
131 TOW is here to assist you when you need us most. We are available 24/7 for any kind of emergency.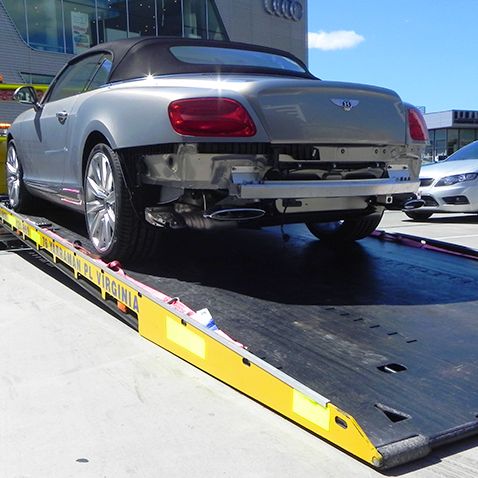 131 TOW is Queensland's leading towing company, servicing South-East Queensland since 1964. With the largest fleet of various sized, well-equipped tow trucks Australia-wide, we can tow almost anything, anywhere within Queensland.
Our local call centre is staffed at all hours of the day with knowledgeable professionals who know your local area. Once you have made the call to 131 TOW, one of our trucks will be sent to your location. All our trucks are equipped with the latest GPS tracking technology so we can offer fast, reliable services.
Additionally, all our vehicles are industry-accredited and fitted-out with the best equipment for optimum road safety. This includes flashing arrow boards, which alert passing traffic of your broken down vehicle. At 131 TOW, our main priority is the safety of you and your vehicle.
Our emergency breakdown service is second-to-none and we are the first point-of-call for the Queensland Police, fire and ambulance service. We are here to help you in your time of need so you don't need to worry about your vehicle in stressful circumstances, such as a car accident or breakdown.
131 TOW also provides long-term and short-term storage solutions. This means you aren't under time-pressure to retrieve your vehicle as soon as possible, and instead can deal with the more important matters at hand.
We are quality assured for systems, environment, eco and workplace health and safety and all our drivers are trained, accredited and experienced in all manner of towing jobs. When you call us, you don't just get a tow, you also receive peace of mind knowing your vehicle is in safe hands.
Call our industry experts on 131 TOW for a super-fast towing response or fill out our online contact form on our contact page. We're available 24/7.