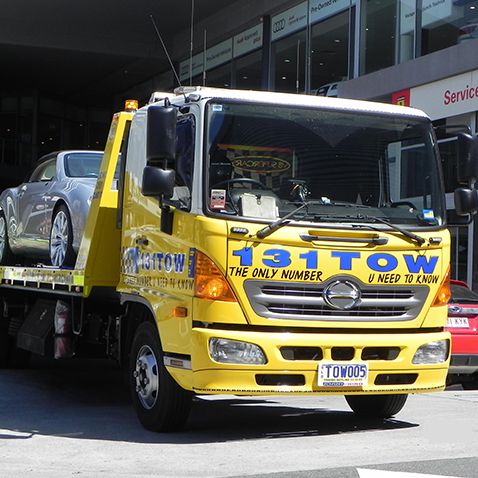 Cheap Towing Beenleigh and Surrounds
About Beenleigh Towing
If you're a Beenleigh resident, or a visitor travelling through Beenleigh, contact 131TOW if you breakdown or require a fast and reliable tow. We will be on hand to assist 24 hours, 7 days a week with specialised drivers who are certified, well-trained, and highly-experienced.
131 TOW provides a fleet of over 300 modern tow trucks in Beenleigh and the greater Brisbane area. These trucks are all fitted-out with cutting edge technology and equipment, including GPS tracking to ensure you receive a reliable estimate of when assistance will arrive.
Our fleet of quality truck and car towing in Beenleigh means we can provide the safest and most efficient transport for all vehicles, no matter the size or type. We can now supply services ranging from specialty tilt tray tow trucks for cars of all types to heavy vehicle towing for trucks and buses. We help you get off the Pacific Motorway or the surrounding areas and take your vehicle anywhere in Queensland, including the Sunshine and Gold Coasts.
Similarly, we can assist with any type of towing request. For example, if you have broken down, had an accident, become bogged, or require safe transportation of your vehicle, we can help.
There are a range of reasons why 131 TOW is the best choice for towing to and from Beenleigh. We can provide the following benefits to our customers:
- Super-fast and safe 24 hour, 7 day a week local towing services.
- Certified, highly trained, experienced and professional drivers.
- Vehicles and equipment that meets stringent standards and WHS certifications.
- Trucks that are fitted with the latest technology and equipment.
- Assistance with any towing request, including breakdowns, accidents, recovery operations and tow-away requests.
- Competitive prices, partnerships with the RACQ and major insurance companies.
- Long-term and short-term storage options for your vehicle.
- Professional call centres staffed by locals who have detailed knowledge of the area.
- Transport interstate, if required
- Ability to tow any and all vehicles, including low suspension cars.
If you require motorbike, truck or car towing in Beenleigh or surrounding suburbs, contact 131 TOW for 24 hour local service and a free quote is provided straight away.