Motorbike Towing
131 TOW provides a safe and reliable motorbike towing service.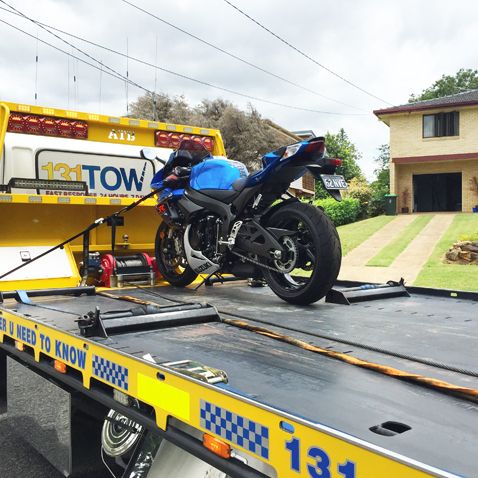 Looking for a reliable operator for motorbike towing?
Look no further than 131 TOW.
If your bike is broken down or just needs to be towed, 131 TOW are experts in motorbike towing. Our operators use bridles and motorbike straps to ensure the motorbikes are loaded and restrained according to OHS requirements.
For inquiries regarding motorbike towing call 131 869!