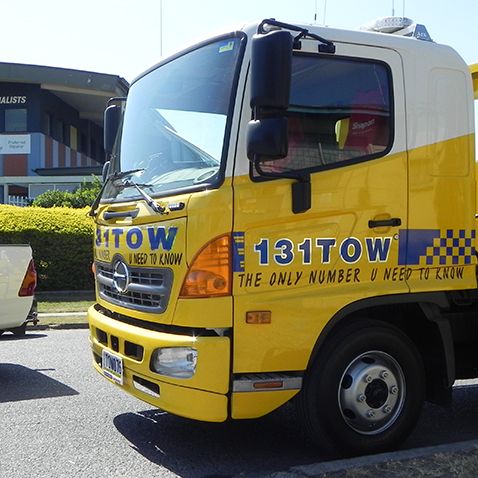 Morayfield and Caboolture Towing Services
About Caboolture
Although there is plenty to do, if you get stuck with a car that won't start, our customers are happy to learn that towing services in Caboolture and Morayfield areas are available 24 hours, 7 days a week.
At 131 TOW, we can offer the safest and most efficient vehicle transport to tow any vehicles, no matter the size or type.
So if your engine is playing up, your tyres have gone flat or you've been in an accident and need a tow truck in Morayfield or Caboolture, 131TOW is the number to call for a free quote for the best towing prices in South East Queensland.
Our Caboolture and
Morayfield Towing
Services
When you call for a 131 TOW truck in Caboolture or Morayfield, you will receive friendly and professional service. This service continues when your driver promptly arrives on time and stays until we know you and your vehicle are safe.
131 TOW Caboolture and Morayfield can help out if you require the following fast and efficient towing truck services:
- Accident Towing Burpengary to Caboolture North
- Roadside Assistance and Breakdown Towing for Narangba, Morayfield and Caboolture
- Car Transport
- Low Tow (Tilt Tray Tow Trucks) for Low Suspension/Prestige Cars
- Motorbike Towing for Morayfield and Caboolture regions
- 4WD Recovery
There is a range of benefits when choosing 131 TOW as your number one choice for a Caboolture, Morayfield and Narangba towing company. These benefits include:
- Trained and certified drivers with vehicles and other equipment that meet 131 TOW's high standards.
- Our Caboolture, Morayfield and Burpengary tow trucks that are fitted with the latest technology and equipment, including GPS tracking, to ensure the service you receive is the best.
- Ability to store your vehicle at one of our storage locations across Queensland.
- We can take your vehicle interstate if it is required.
- 131 TOW can transport your prestige or low suspension car carefully, without incurring any damage
If you are stuck and need cheap towing in Caboolture city, contact 131 TOW.