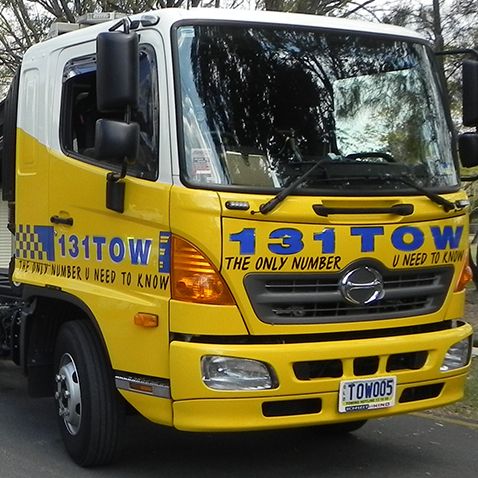 Motorcycle, Truck and Car Towing Services Brisbane
Cheap Tow Trucks for the Brisbane
Region
Don't just call any tilt tray tow in Brisbane, call the professionals at 131TOW.
You can trust us to move your car safely, securely and quickly. We provide vehicle transport and tow trucks for Brisbane City, Southside, Northside, all over South East Queensland, and even interstate.
Our Brisbane City tow trucks and car towing services operate 24/7. We have been a family-run business since 1964, and have grown in leaps and bounds to offer the largest, most reputable towing in Brisbane City and the surrounding suburbs. With a fleet of 300 modern trucks all fitted-out with cutting edge technology and equipment, call centres staffed by locals and specialised drivers who are certified, well-trained and highly-experienced, you know you're dealing with not just a cheap towing service, but the best.
Why choose us?
We are the only vehicle towing professionals with a stellar reputation for providing first-class, friendly, super-fast, and safe 24-hour towing services in Brisbane 365 days a year.
Need cheap towing in Brisbane? Contact us today.
Our tow trucks services in Brisbane meet all stringent quality and WHS certifications, and are fitted with the latest technology and equipment. Our vehicles in Brisbane can respond to any emergency towing situation, including breakdowns, recovery operations, accidents towing requests.
We offer competitive prices and the option of long-term and short-term storage.


Need cheap towing Brisbane? Contact us today
Our call centres are staffed by locals who know the area and can answer any questions you may have.
Aside from being a towing company for Brisbane locals, we can also facilitate interstate relocation if required.
Our fleet range and equipment allows us to provide different tilt tray tow trucks for all vehicles, including low suspension vehicles, and we can get to any kind of area that you might be stuck in.


If we can't tow it, no one can.
So if you need a tow truck, call us for unparalleled car towing in Brisbane on 131 TOW