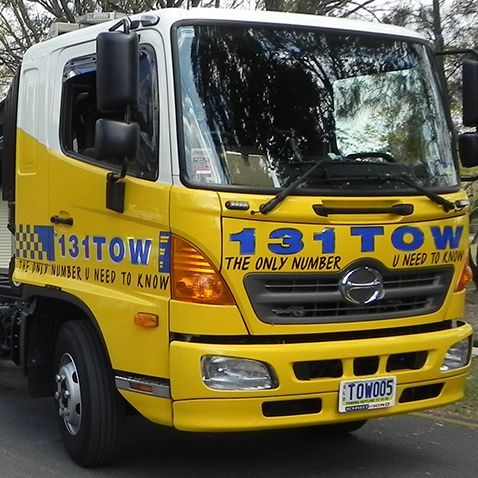 The Most Reliable Towing Company in Cleveland
If you are in a pickle in the Bayside region and need a Cleveland tow truck, our company is the only contact you need. With reliable towing services through Cleveland and surrounding suburbs, you can contact 131 TOW, 24 hours a day, 365 days a year!
About Cleveland and the Bayside Region
Cleveland is growing in popularity as it offers water frontage just a stone's throw from Brisbane's CBD.
Although there is plenty to do in and around the beautiful bay, when your car won't start it can be quite frustrating. Our customers are delighted to know that our motorbike and car towing services in Cleveland are on hand at all times. There is no reason you can't be off and enjoying your weekend adventures by the water.
At 131 TOW, we offer safe, reliable and cheap towing in Cleveland. We can provide emergency towing and transport for everything from motorbikes to trucks, sports cars to buses. No matter the size of your vehicle, the trucks from our Cleveland towing company will be right there with you to get you back in motion.
So if your engine is playing up, your tyres have gone flat or you've been in an accident and need a tow truck in Cleveland, 131 TOW is the number to call for quality service 7 days a week.
Our Bayside and
Cleveland Towing Services
When you call for a 131 TOW truck in Cleveland, you will receive friendly and professional service. This service continues when your driver arrives on time and stays until we know you and your vehicle are safe.
131 TOW has a range of towing and emergency breakdown services that can help if you are in need of:
- Accident Towing
- Roadside Assistance and Breakdown Towing
- Car Transport
- Low Tow (Tilt Tray Tow Trucks) for Low Suspension/Prestige Cars
- Motorbike Towing
- 4WD Recovery
There is a range of benefits when choosing our leading towing company including:
- Trained and certified drivers with vehicles and other equipment that meet 131 TOW's high standards.
- Trucks that are fitted with the latest technology and equipment, including GPS tracking, to ensure the service you receive is the best.
- Ability to store your vehicle at one of our storage locations across Queensland.
- We can take your vehicle interstate if it is required.
- 131 TOW can transport your prestige or low suspension car carefully, without incurring any damage
Contact us on 131 TOW for a free quote today!